Canon CN8 x 15 PL Lens
Designed to offer breathtaking wide-angle images for Super35mm and Full Frame¹ cameras with outstanding optical performance for HDR, 4K and 8K productions, the CN8x15 IAS S E1/P1 is ideal for broadcast and cinema applications where high image quality and performance across the entire zoom range are demanded. It offers ZEISS eXtended DataTM communication, and Cooke /i TechnologyTM via the PL mount and EF Mount communication.
Related products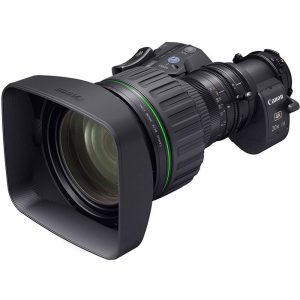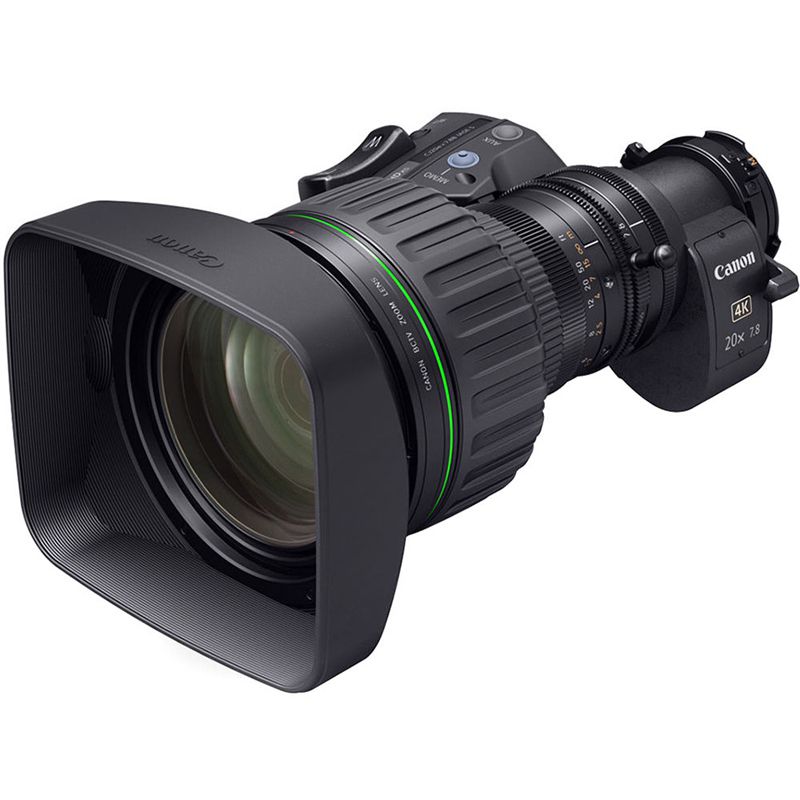 Canon CJ20 4K Lens
Canon CJ20ex7.8 IASE S - 2/3-inch Portable ENG Zoom Lens for 4K Broadcast Cameras (p/n 1507C001AB). This lens offers a 20x zoom ratio and focal length range from 7.8mm to 156mm. It is suited well to news and sport applications, as well as documentary and serial drama use. and its high resolution makes it a suitable partner for 4K camera bodies. Careful lens positioning and precision assembly ensures quality 4K resolution from the centre to the periphery of the image, and the lens also includes a 2x extender which even when at full zoom will give sufficient resolution for 4K. The compactness of the lens also makes it suitable for shoulder-mount camera work.
Read more