Canon CN8 x 15 PL Lens
Designed to offer breathtaking wide-angle images for Super35mm and Full Frame¹ cameras with outstanding optical performance for HDR, 4K and 8K productions, the CN8x15 IAS S E1/P1 is ideal for broadcast and cinema applications where high image quality and performance across the entire zoom range are demanded. It offers ZEISS eXtended DataTM communication, and Cooke /i TechnologyTM via the PL mount and EF Mount communication.
Related products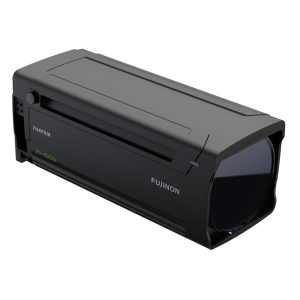 Fuji HZK25-1000m Lens
The HZK25-1000mm is a box-type broadcast zoom lens in the dual format, supporting two types of large image sensors. It can be mounted on cameras equipped with the Super 35mm sensor or the even larger sensor equivalent to 35mm full frame. The lens achieves optical performance which exceeds 4K. It also facilitates the use of cinema cameras which is becoming increasingly common in the broadcast industry, offering cinematic visual expressions such as shallow depth-of-field for beautiful bokeh in live coverage of sporting events and music concerts. The new HZK25-1000mm is a broadcast zoom lens that uses optical technology, nurtured over many years, to deliver the world's highest 40x zoom and the world's longest focal length of 1000mm. It is designed in the dual format, supporting two types of large sensors. The lens normally works with the Super 35mm sensor, and also supports a sensor equivalent to 35mm full frame by way of activating the built-in expander*4 to expand the image circle by 1.5 times. It offers the added benefit of maintaining the same angle of view in both sensors. On the wide-angle side, the lens provides F2.8 aperture, enabling cinematic visual expressions with shallow depth-of-field and resulting beautiful bokeh. The use of large-diameter aspherical lens and fluorite lens*5 controls various forms of aberration thoroughly to achieve optical performance which exceeds 4K. The lens maintains the operation of broadcast lenses involving zoom demand and focus demand even when mounted on a cinema camera. It can also be used with a variety of existing accessories. Furthermore, the lens features an image-stabilization mechanism based on Fujifilm's unique "ceramic ball roller" system to accurately compensate for on-set vibrations and wind-induced movements for operation stability.
Read more