Ronford-Baker Rolling Spider
Built from high tensile alloy box sections, satin anodised. This rolling spider will carry almost unlimited weight and any make of tripod, and remain absolutely rigid in operation. It folds flat and locks for carrying or storage and is easily set up ready for use.
Related products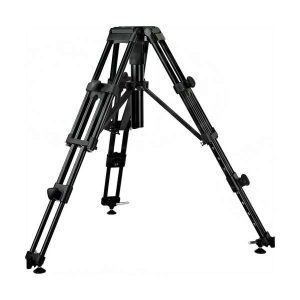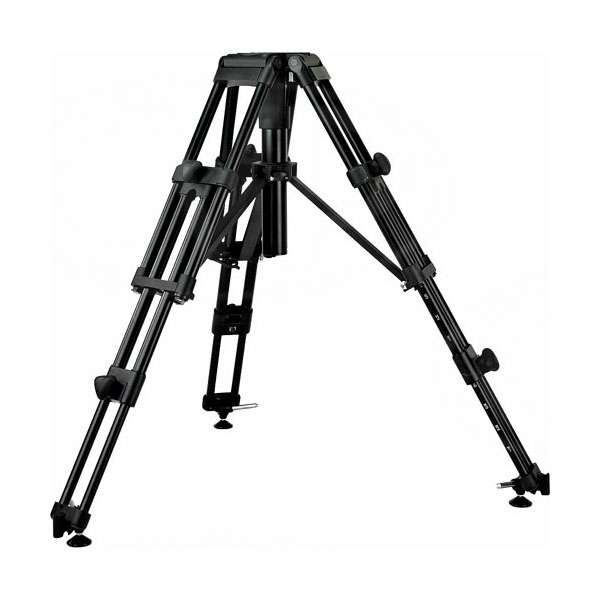 Vinten HDT-2 Tripod
The pinned and glued telescopic leg design provides a wide range of height adjustment whilst offering superior strength and reliability. Set up has been made even simpler with the addition of engraved leg markings for rapid, even deployment and an integral level bubble allows for fine level adjustment. The new clamping system provides progressive feel to a positive stop which indicates when the leg is locked, ensuring simple and confident clamping. Whatever the terrain, the HDT's three-position swivel foot ensures a stable base. Choose from an increased length spike for soft surfaces, self-levelling pad for harder surfaces or a socket to fit all Vinten skids and floor spreaders. The mid-level spreader is supplied as standard and ensures that the HDT is a convenient and stable option for any application. The single piece, fixed length design of the spreader offers exceptional strength and robustness, and is simple to use and remove when necessary. The HDT systems take care of even the smallest details; captive bolts ensure that filming is never disrupted and an integral carry handle provides confortable and easy repositioning. Combined with the Vision 250 or Vector range, these systems provide maximum control and flexibility wherever the next location may be.
Totally new single piece mid level spreader for added strength Integral carry handle for carrying comfort Convenient set up features - Leg markings for easy height positioning and leveling bubble Industry Standard combined 4-bolt and Mitchell interface Three-position swivel foot – Spike (excellent for wet ground), pad and socket for all applications
PRODUCT MANUAL
Read more