Telecast Python 4/4 4K
The Python 3G is your answer to lowering the cost of digital video distribution, simplifying your cable plant and eliminating all concerns about distance, interference and grounding. The Python 3G converts up to two groups of 8-channels of HD-SDI to fiber optic transport, all in a compact 1 RU frame.
4 bi-directional channels per 1 RU
Wide range of digital formats
19.4 Mb/s to 3 Gb/s transport
Handles DVB/ASI signals
Immune to pathological data errors
Equalizes coax up to 3 Gb/s
CWDM multiplexing options
Compatible with other Grass Valley HD/SD-SDI transport systems
Related products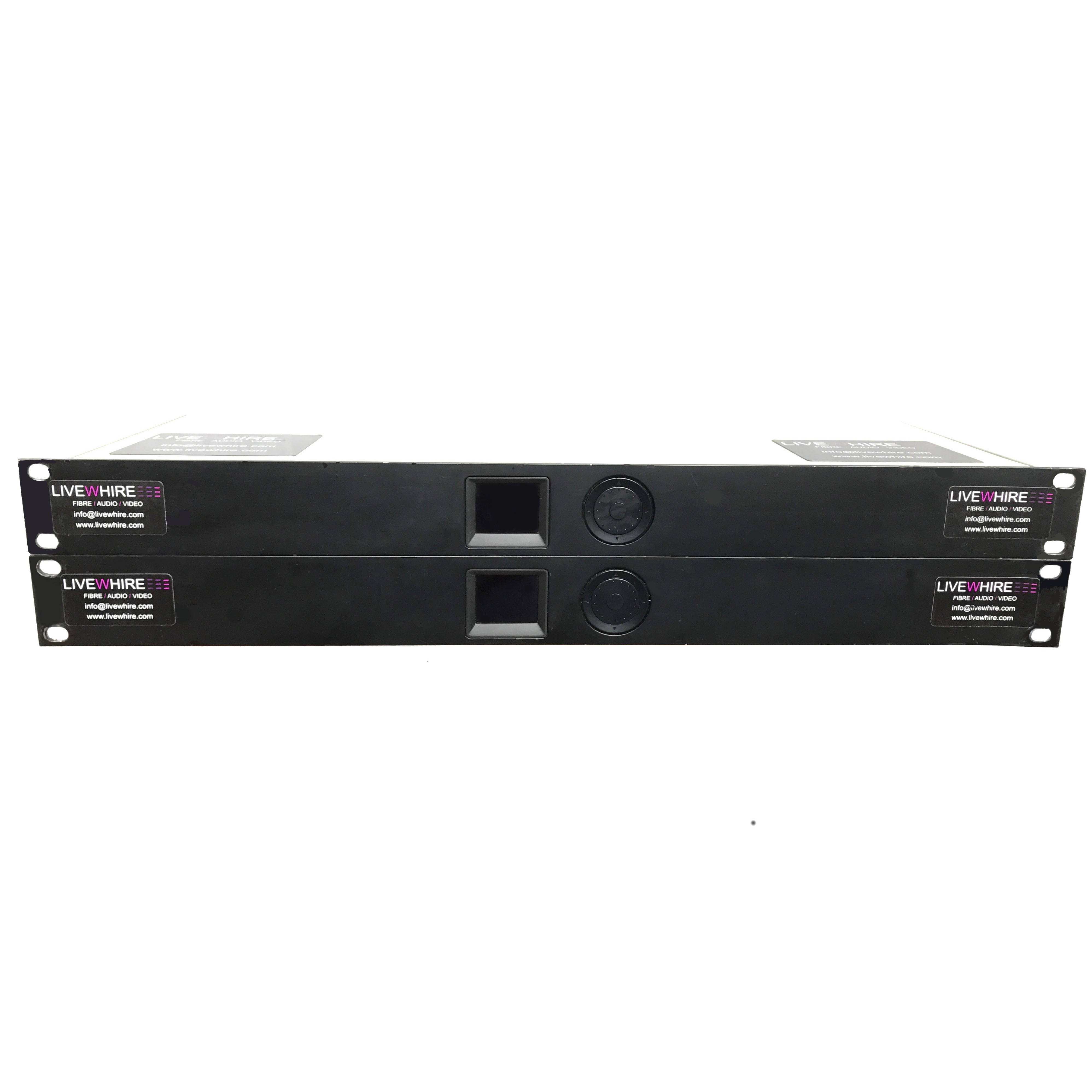 Plexsis 8-Way 4K
Plexsis provides transport of 8 SDI (HD, 3G and SD) signals over a single optical fibre, and up to 16 when linking two systems, the Plexsis is available in two configurations (8 channels on one direction or 4 in both directions), with each of these available in the high or low wavelength band. All SDI ports are fully re-clocked, meaning that jitter caused by long coaxial runs will not affect the maximum optical run length and vice versa.The front panel OLED screen displays optical power, SDI signal presence, temperature and system voltages, and alarms can be set up to trigger an audible tone or relay contact closure, giving peace of mind when it comes to detecting and resolving distance, grounding and interference issues.
8 x 3G-SDI over one fibre Automatic cable equalisation Multi-rate re-clocking with automatic rate detection Both AC and DC power inputs provides flexibility and power redundancy Supports SD, HD and 3G SDI Wide DC input range 9-36V Full colour front panel display Optical expansion port
PRODUCT MANUAL
Read more