Sony RCP-3500
The RCP-3500 remote control panel incorporates a brighter LCD display with direct operation switches and a touch panel, visibility improved by higher resolution and brighter LCD device which makes it a remote-control panel that offers both ease of operation and multi-functionality that compares favorably with the MSU. The iris and master black adjustment block employs joystick type control. Up to four units can be mounted in a 19-inch EIA rack.
Related products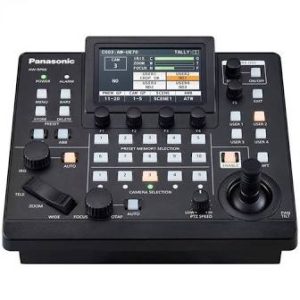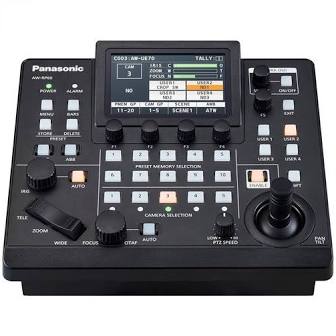 Panasonic AW-RP60 Controller
The all-new AW-RP60 Remote Camera Controller. Equipped with a large LCD to display a GUI menu screen with clear visibility and an improved joystick for smoother control, this controller is compatible with all current Panasonic PTZ models. Thanks to the improved GUI, now all important information about the cameras, such as iris, zoom and focus can be seen at all times directly on the screen. The AW-RP60 is also capable of supporting up to 200 cameras in 20 groups, manages 100 presets and comes with PoE support allowing for an easy integration.
Equipped with a 3.5-type LCD screen New Joystick with enhanced operability Flexible customisation features PoE2 support/Advanced camera adjustment
Product Manual
Read more