Sony RCP-3500
The RCP-3500 remote control panel incorporates a brighter LCD display with direct operation switches and a touch panel, visibility improved by higher resolution and brighter LCD device which makes it a remote-control panel that offers both ease of operation and multi-functionality that compares favorably with the MSU. The iris and master black adjustment block employs joystick type control. Up to four units can be mounted in a 19-inch EIA rack.
Related products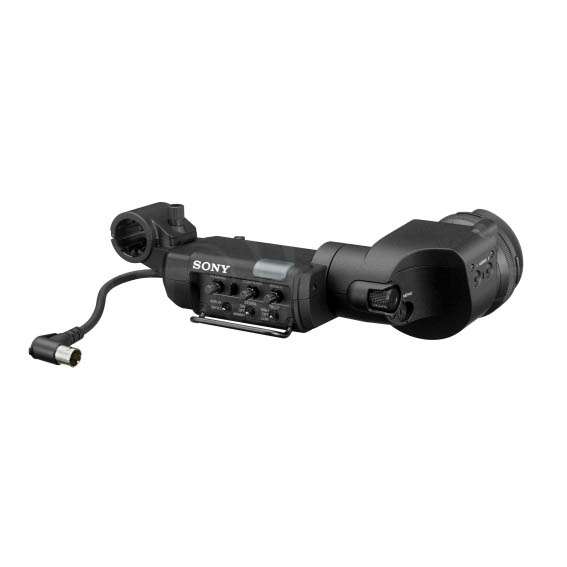 SONY HDVF-EL20 OLED VIEWFINDER
Sony HDVF-EL20 (HDVF-EL20//U) 0.7-inch Full HD OLED Viewfinder for HDC/HSC/HDW/F65/PDW/PXW/PMW-500. Successor to the CRT models HDVF-20A and HDVF-200, the HDVF-EL20 uses now-mature OLED technology to deliver the world's first 0.7" OLED panel with 1920x1080 x3 (RGB) resolution. With it comes the OLED advantages of quick pixel response (comparable to CRT) and high brightness. It also has Intelligent Brightness Control using a distance sensor for extended panel life. The optical loupe system has also been re-designed for lower distortion and the option of having a higher eyepoint. Other significant features include Green and Yellow tally as well as Red, displayed on the edge of the panel, focus magnification indicator, Enhanced Peaking and two assignable buttons.
Read more