Vinten Quickfix Adaptor
Vinten Heavy-Duty Quickfix Adaptor for Heavy-Duty Tripods and Pedestals. The time taken for set-up and breakdown is wasteful, which is why Vinten have developed the range of Quickfix adaptors. Constructed entirely from corrosion resistant components, Quickfix adaptors are ideal for OB applications.
The heavy-duty Quickfix adaptor has an extended capacity range of up to 100 kg / 220.5 lbs and is compatible with the Heavy Duty Tripods as well as all Vinten pedestals.
Related products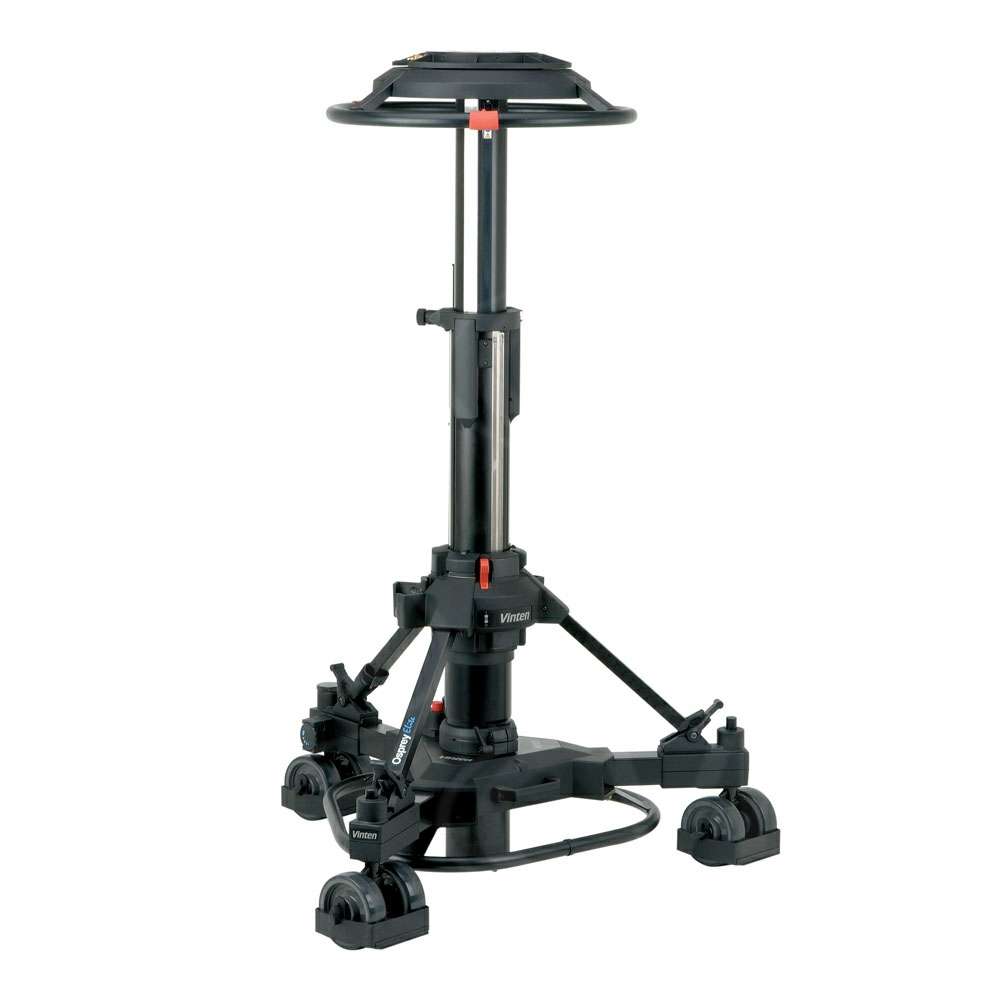 Vinten Osprey Elite Pedestal
Vinten Osprey Elite Two-Stage Studio Pedestal (black). The Osprey Elite is extremely versatile, designed to support the latest range of digital, portable and full facility cameras for both studio and OB productions. The two-stage column offers on-shot movement from a minimum height of 66 cm / 26 inch to a maximum height of 143 cm / 56 inches, and features full crab and steer facilities controlled from a central steering ring. The studio version of the Osprey Elite includes cable guards, whilst the larger wheels of the OB version offer greater ground clearance. Both versions have an exceptional combination of lightness and structural integrity giving maximum stability whilst still allowing the column and dolly base to fold for easy transportation. The Osprey Elite is also ideal for use on track when combined with Vinten's Tracking Skid. Other optional accessories include a portable hand pump to counterbalance the pneumatic system, a large steering ring and OB wheel cable guards.
Read more