Viewfinder Sidemount
These mounts fix, from underneath, to any of the 3/8 whit tapped holes in the camera base plate, to the front or rear. N119 accommodates the mini wedge used by Sony and Philips. It may be fitted on either side of the camera. The end plate can be used for squaring the arm. The viewfinder may be adjusted sideways after fitting the mount.
Related products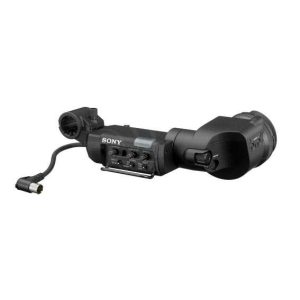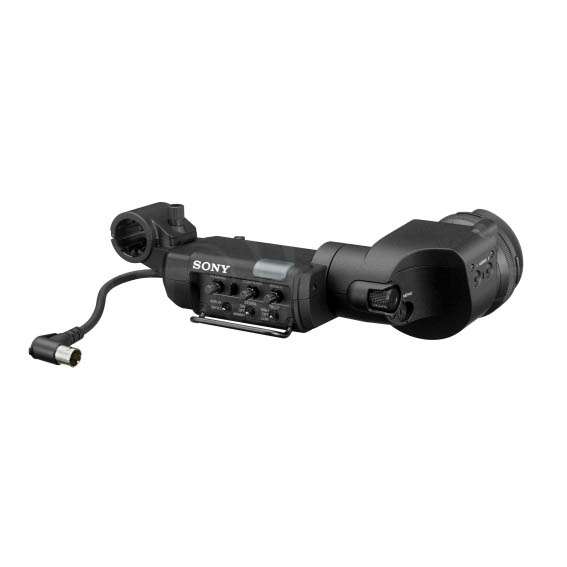 SONY HDVF-EL20 OLED VIEWFINDER
Sony HDVF-EL20 (HDVF-EL20//U) 0.7-inch Full HD OLED Viewfinder for HDC/HSC/HDW/F65/PDW/PXW/PMW-500. Successor to the CRT models HDVF-20A and HDVF-200, the HDVF-EL20 uses now-mature OLED technology to deliver the world's first 0.7" OLED panel with 1920x1080 x3 (RGB) resolution. With it comes the OLED advantages of quick pixel response (comparable to CRT) and high brightness. It also has Intelligent Brightness Control using a distance sensor for extended panel life. The optical loupe system has also been re-designed for lower distortion and the option of having a higher eyepoint. Other significant features include Green and Yellow tally as well as Red, displayed on the edge of the panel, focus magnification indicator, Enhanced Peaking and two assignable buttons.
Read more