Fujinon Cabrio 19-90mm PL Lens
Offering a wide to telephoto zoom coverage, the Fujinon Cabrio ZK4.7×19 19-90mm T2.9 Lens with PL mount delivers 4K optical performance in a compact design. It also features an exclusive detachable servo drive unit with zoom rocker switch, making it suitable for use as a standard PL lens or as an ENG-Style lens.
Related products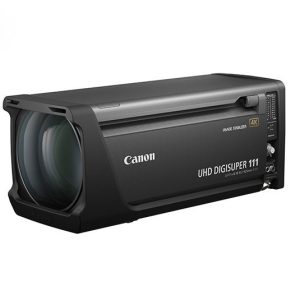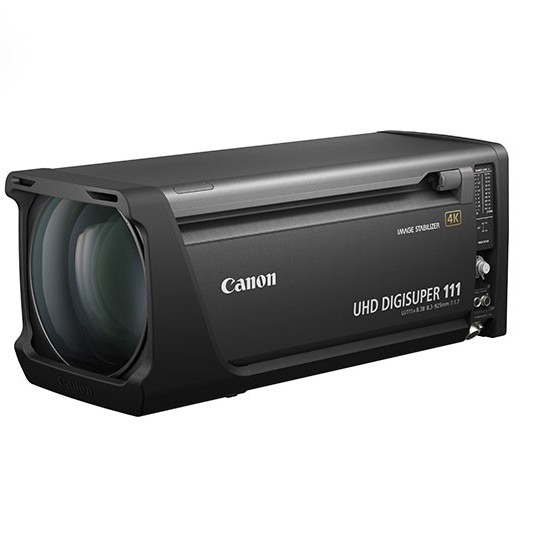 Canon UJ111 4K Lens
This versatile 4K Premium field lens can be used in a wide variety of broadcast situations and boasts an image stabilised 111x zoom offering an 8.3-925mm focal length which can be doubled to 1850mm with its built in 2x extender. Boasting a 111x zoom, the lens is ideal for a wide variety of outdoor broadcast situations thanks to advanced optical engineering and a generous use of fluorite and UD glass. This lens features the best of Canon's optical and servo technologies to stabilise your footage and maintain 4K Premium performance, even with image stabilisation engaged. 4K Premium resolution and high contrast are sustained uniformly from the centre to the edge of the image thanks to Canon's proprietary optical design technologies.
Outstanding 4K Premium optical performance Built-in 2x extender 111x, 8.3-925mm zoom range Integral Image Stabilizer
Product Manual
Read more